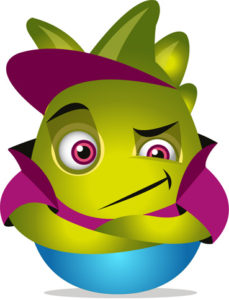 Do you often find yourself saying, audibly or even under your breath?
 
'Huh, I doubt that!'     or      'That can't be right!'
 
Do you or have you ever acknowledged audibly or to yourself?
 
'I'm a bit sceptical about that'     or     'I find that hard to swallow'    or     'You have to be joking, right?'
 
Is this because you believe you know 'what's what'?             Of course!
 
Is this because you feel your expertise is being tested?       Of course!                OR…
 
Is it simply something that doesn't agree with or meet your understanding?        Hmmm…?
IN OTHER WORDS….
Do you believe your understanding is 'RIGHT'?                   Of course!              
SO…
Something that puts doubt around your understanding of 'RIGHT' is therefore 'WRONG'                                                                             Isn't it?
We at Your Hidden Mind are certainly sceptical about that logic.
 
Are you saying  that unless I say or do something that satisfies your needs, wants or understanding, you have to be skeptical?  
NO DOUBT ABOUT IT!                          YEP!                      BUT WHY???
Why do you believe what (or all) you have learned is 'RIGHT'?    It'd be stupid if I didn't!
 
What makes you so sure?                                                  I just am!
 
Are you in fact afraid of being proved 'WRONG'?              Sure am!
 
Are you afraid of losing a thought you've always held onto?  Well wouldn't you be?
 
Are you afraid of being thought of as 'STUPID'?          Are you serious, of course I am!                               OR…
Do you even DOUBT all this???
 
Finding a balance between RIGHT & WRONG is critical to a balanced healthy life.
 
Whenever scales are tipped too far in one direction or the other i.e. too Naive or too Sceptical, something has to give.
No one person has ownership of being 100% 'Right or Wrong' in all circumstances.
NOT POSSIBLE, not possible at all
 
Time to...RAP, RAP, RAP away these excessive fears…