Have you ever noticed how when you are needing a break from the task at hand and get up for a quick walk to stretch your legs, the answers to the problem you had just been working on come to mind?
Let me to tell you why.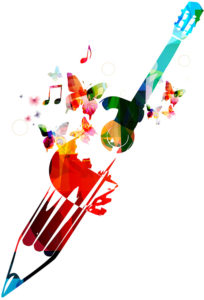 In my previous blog post, I outlined the four important components that make up our  'attentional network'. Today I would like to shine more light on the highly valuable  "default mode network", the network of activity in the brain that is activated through our "daydreaming", "inspiration" or "mind-wandering" abilities.
You may have found in the past that despite your anticipation, when you finally get on your holiday, you feel guilty for taking a break and allowing yourself to do nothing.  You may have also heard far too often that you are wasting your time (of which you supposedly have so little) when you allow your mind to daydream.
I'm going to explain to you why a relaxed state of mind is so precious, and why we should all learn how to cope with stress better by unwinding more often, either by doing nothing,  or by working on simple, uncomplicated tasks.
Daydreaming is not and should not be considered a luxury in yor life; rather it should be regarded as a necessity for dealing with stress.
Daydreaming is not and should not be considered a luxury in your life; rather it should be regarded as a necessity, a fundamental part of your existence. It has been claimed that 96% of adults engage in daydreaming at least once a day so you are certainly not alone. Behaviour that encourages daydreaming is not only taking holidays but also taking short breaks from your computer, or simply shifting your mind to a less taxing activity for a while. Resting the mind is incredibly powerful in helping us to to re-focus, gain new energy to perform, and inspire new solutions or ideas. Short mental breaks to allow the mind to wander are not 'wasting time', they are an essential element for greater productivity.
Let's look at a little technical information so we understand some of the science behind this. The default mode network is a collection of activity in the brain that allows the mind to day-dream and links parts of the "frontal cortex, the limbic system, and several other cortical areas involved in sensory experiences" explains Susan Krauss Whitbourne, Ph.D. from the University of Massachusetts Amherst.
Day-dreaming or the mind-wandering mode can be recognised when lots of unrelated thoughts 'appear' in our brain. This is possible because none of these thoughts are " demanding a response" and thus they can flow freely unrestricted, explains Dr Daniel Levitin.
---
Release Your Creative Genius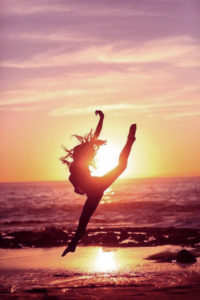 Why else is mind wandering so valuable?
This brain network is fundamental to creativity and inspiration. Benjamin Baird and his colleagues from the University of California engaged 145 men and women aged 19 to 35 in an experiment to find out how our mind wanders when we are occupied with less mentally challenging exercises. They learned that working on seemingly boring tasks, rather just taking breaks from your more demanding work, can assist your mind in getting creative boosts and thus solving problems that at first seemed incomprehensible. Their research teaches us that we can problem-solve and be creative by engaging in simple tasks and don't necessarily need to have complete relaxation.  
So, if part of your project or job requires you to work on some boring monotonous tasks, bonus! Hopefully now you won't consider them annoying or distracting anymore! It's precisely these sorts of activities that provide the opportunity for your brain to release its creative genius.
Your creative potential comes to the forefront while our brain is resting or being engaged in less demanding tasks. However, it is not enough to just day-dream mindlessly. This  may seem like a contradiction but it's not. Daydreaming generates the most creativity when you are aware that you are doing it. It is useful to therefore be prepared to  capture all those 'eureka' moments as they come up otherwise they can leave your brain unnoticed as evidenced in research summarized by Jonah Lehrer from the magazine Wired's science team.
Dr Daniel Levitin encourages us to externalize the information that we store in our brains by organising them into piles and recording them in a device or on paper rather than storing them all in our memories.
The default mode network is responsible for generating creativity, new ideas and inspiration. Despite its profound power to help us problem-solve, it is is unfortunately often valued less than our "central executive network" that is responsible for our more analytical decision-making abilities.
Rather than seeing mind-wandering as a distraction, we want to recognise this network of activity in the brain as intrinsic to our performance to innovate, create and problem-solve.
---
Professional Tip
The next time you want to be more productive, create new ideas or get through a mental block, treat yourself to a quick break. Do something enjoyable to distract your mind – perhaps some light reading or whatever activity best stimulates mind-wandering for you. Remember though to take a notepad because this is when the 'perfect' solution will very likely arise.
Here's to lots of proactive day-dreaming and inspiring thoughts.