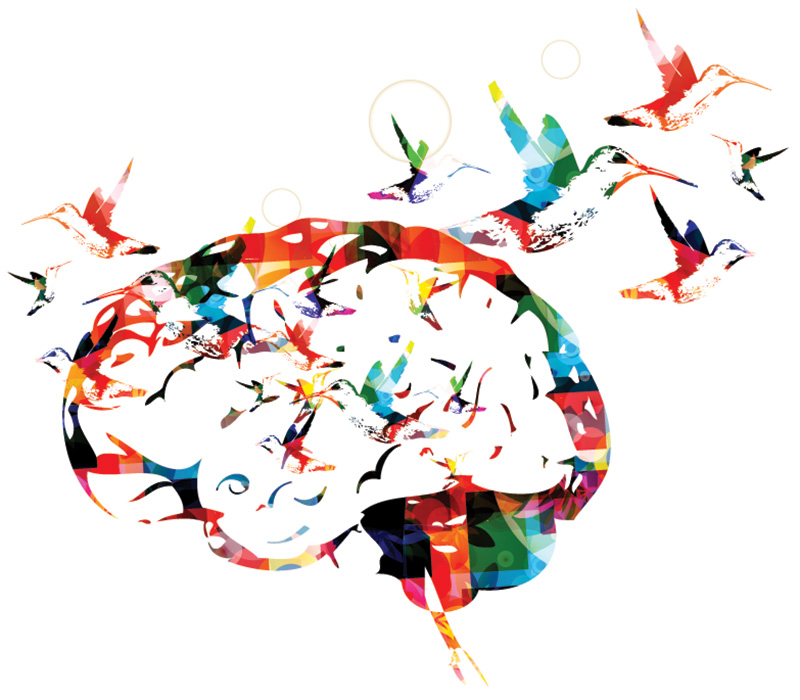 One of the best ways for to reduce stress at work is being able to leave the office on time.
So how do you break through mental blocks and increase productivity so you can get out of the office and reduce work stress?
How to reduce stress at work
Nowadays, leaving the office on time seems almost a luxury. As technology and the pace of life increases, so do expectations. So how do you increase your productivity so your work-life balance improves? The answer lies in the "Attention Networks" in the most remarkable organ of our body – the human brain sitting at the centre of our nervous system. Its capacity for developing creative and innovative approaches to solve problems enables us to continually improve performance in all areas of life.
Understanding the 4 ways your brain controls your attention 
There are various components to the attention network which all serve important roles to access your creativity and problem-solving abilities and the brain's greater capacity. In this blog post, I will take you through four components that will help you understand how your brain is working and which networks are responsible for controlling decision-making, focussed attention, recollecting our memories and projecting into the future to help us come up with new ideas.
What you have learned so far to boost productivity, increase attention and work faster may not actually be serving you. We now know that 'staying focussed' is only one small part of getting the job done. Learn what else you must be doing to maximise your brain's capacity – and it's not what you think.
Are you paying attention?
Have you ever wondered what is happening in your brain while you are working hard on solving a complex problem or completing a task? And why is it that about 20 minutes in your mind starts to wander, distracting thoughts start popping in and out and you feel as if you are 'no longer paying attention'?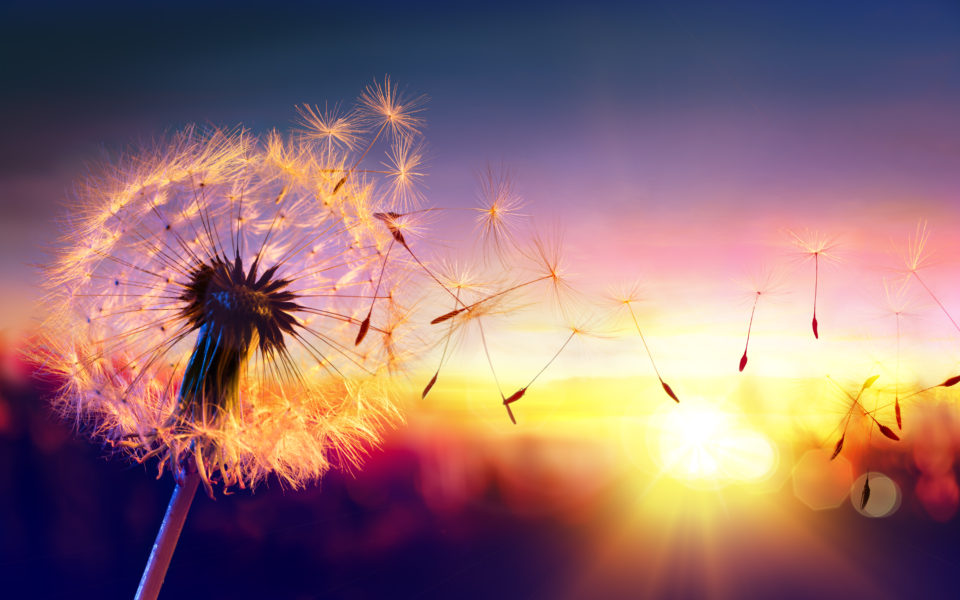 There are a multitude of things happening around you that are stimulating your sensory apparatus – all influencing your attention network as you are reading this blog. For instance, you may be enjoying the smell of a cup of coffee while feeling the warmth of sun on your back; perhaps you can also hear people talking or music in the background. Yet you are still paying attention to the words on the screen.
So, how is this all possible and how do the attention networks interact to improve your problem-solving abilities even when you are no longer seemingly 'paying-attention'?
---
1. The Central Executive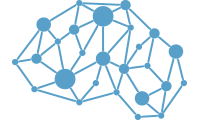 The first network of the "attentional system" in our brain is "the central executive". This "central executive network" (CEN) is responsible for the functioning of our brain when we need to stay focused amongst other things. Dr Daniel J. Levitin from the McGill University in Montreal explains that when we concentrate, the CEN works as a barrier to all other conscious thoughts that demand our attention. When the brain is highly focussed like this, we simply forget, or neglect all that is happening around us or within us, and devote all our attention to accomplishing whatever the goal is that is demanding our focussed attention.
We must not, however, substitute the executive functioning of the brain with being intelligent, warns Lynn Margolies, PhD, licensed psychologist and former Harvard Medical School faculty and fellow. Based on the research of Zelazo presented at the Annual International Trauma Conference, Boston 2010, Margolies points out the main purpose of 'the executive' brain is its ability to put existing knowledge we have already mastered in the past into use, rather than stimulating and accessing all the knowledge we are able to generate when other parts of the attention network are active.
The CEN, primarily situated in the prefrontal cortex of our brain just behind our forehead, is active at the expense of other powerful components of our "attentional network".
---
When the brain is using methodical analysis to problem-solve, the frontal lobe keeps you extremely focussed. This can be useful for completing tasks that rely on previously learned knowledge.
However, it also creates tunnel vision and mitigates new ideas.
John Kounios & Mark Beeman, 2015
From The Eureka Factor
Aha Moment, Creative Insight, and The Brain
---
#Brainlovetip 1
Stop trying to knuckle down and THINK your way through a problem. You are only calling on limited parts of the brain and your existing knowledge rather than generating new ideas.
If what you already knew were working, you wouldn't be stuck.
---
2. The Mind-Wandering Network
The second component is the "default mode network" (DMN) or "mind-wandering mode". The DMN gets activated when we stop 'trying to think', that is, when we stop concentrating on a particularly demanding task. This network is responsible for our 'idea-generating' and 'daydreaming' activities (more on the benefits of daydreaming here) as well as self reflection, which psychologists term "internal self talk".
---
"…default modes of cognition are characterized by a shift from perceiving the external world to internal modes of cognition that simulate worlds that are separate from the one being directly experienced."
Randy L. Buckner and Daniel C. Carroll
Retrieved from TRENDS in Cognitive Sciences Vol.11 No.2

---
To put it simply, this part of our brain is active when we are occupied with the self. Dr Daniel J. Levitin defines this as our own "goals, desires, feelings and plans". The DMN is also active when we appreciate and recognise our relationships with other people, recollect past episodes from our life, or project possibilities for the future. According to scientist Randy L Buckner and colleagues from Harvard University and Medical School, it appears to be also responsible for enabling us to process the viewpoints of others. Not only this, but scientists from the American Neurology and Genetics Department have recently shown strong connections between the way our brain behaves in a resting state, that is, when the DMN is activated, and our genetic predispositions which affect our health.
---
#Brainlovetip 2
Walk away to solve your problems and double your productivity. Seriously.
When you walk away for 5 minutes and read something that gets you to self-reflect, you stimulate your mind to generate fresh ideas AND process others' viewpoints to come up with even greater ideas.
---
3. The Attentional Filter
Everyday we are exposed to an influx of information that demands our attention; however, we are simply unable to process everything that passes us by.  In order to sift through information and pick what is most important to us we utilise the third component of our 'attentional system' called "the attentional filter".
Dr Daniel J. Levitin highlights what we pay attention to really depends either on what we actively decide to do or because our attentional filter deemed it important enough to push it to the forefront of our attentional focus.
The "attentional filter" acts as a lifesaver  in threatening situations as it alerts us to danger. For example, when you find yourself driving in  bad traffic, your attention filter recognises that your focus needs to be on the road, instead of on passengers or the radio, and thus protects you from getting into an accident.
#Brainlovetip 3
Close your eyes and listen to yourself when your attention shifts.
Don't just assume that if you get distracted, it is wrong. It may not be a bad thing. Your brain is always working in the background giving you information. Stop and listen to it rather than fight it.
There's a good chance there is an underlying fear behind your procrastination. Uncover and get new perspective on this and you will plough through your work in no time at all.
---
4. The Attentional Switchboard
There is one more very important part of the 'attentional system' which  enables our brains to switch between tasks that require deep concentration versus more passive or idle tasks.  Our brain operates an internal " neural switchboard" also known as  "the attentional switch" which Dr. Daniel J. Levitin points out can make us feel exhausted or light-headed if we use it "too much or too often". It acts like a 'rail-road switch' that enables our thoughts to be directed in one way or the other.
We can use the attentional switch to our advantage. For instance, you can use your executive mind to focus your attention to work through a complex task and then when the executive mind is depleted or you feel a mental block, switch your attentional filter to a less taxing activity to activate the default mode network and allow the mind to wander to generate fresh ideas and new perspectives.
---
#Brainlovetip 4
Don't feel guilty when your mind briefly switches into the mind-wandering mode.
I repeat, don't feel guilty about it. Guilt leads to negative feelings and over-analysis and yes, this wastes time and slows down your ability to switch between modes.
Allow your mind to wander when you need a mental break and smile when it does.
Then, take the insight you just gained and apply to what you are doing. Even if it is just now feeling a bit happier, you will still work faster.
---
To harness and maximise the capacity of the brain's problem-solving abilities and minimize excess stress on any one component, consider how you are employing the various components as you go throughout our day.
While there is still so much that we do not know about the functioning of the brain, I would like to thank Dr. Daniel J Levitin and all researchers in this post for making the complexity of the 'attentional system' accessible to the everyday reader.
If, like me, you are passionate about the way our brains work, keep reading my blog posts to find out more, and in the meantime, you may like to read 'Hit the Reset Button in Your Brain' by Dr. Daniel J Levitin.
#Brainlovetips – A sum up:
STOP trying to knuckle down and THINK your way through a problem. This only uses existing knowledge.
WALK AWAY to double your productivity.  Go and READ something that triggers self-reflection to generate fresh ideas and expand your mind.
 CLOSE YOUR EYES for 1 MINUTE and LISTEN.   Ask 'what's the fear behind this procrastination?' Then 'what's a bigger view of this?' When you see things differently, you behave differently.
DON'T FEEL GUILTY about letting your mind briefly wander.  Listen to your wisdom. Until you do, your mind will keep blocking you 'trying' to give you this new information, new answers or even simply insights into your underlying 'childhood fears' limiting your performance.
---
Putting a timer on to try to stay focussed is fine once you already know the solution and are just implementing it. But, to break through mental blocks and increase the effectiveness of your focus by generating new solutions to your problems, you need to distract your mind briefly so you get your brain out of tunnel vision and activate the 'idea-generating' networks of the brain.
Do these 4 #brainlovetips and you will be blown away at how easy it is to boost productivity as you learn to generate new creative ideas and solutions that will enable you to motor through your work and leave the office on time.
Tell us, what are 4 things you can do to get a few moments of mental rest to generate new inspiration and improve your productivity whenever you feel stuck?
Sign-up to our fun free email series and come and say hi in Your Hidden Mind's Facebook Group to learn lots more.